STAR WARS action figures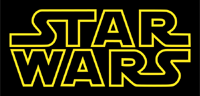 Shop for Star Wars Action Figures at Go Figure Action Figures
We sell thousands of Star Wars action figures from all the movies and animated TV shows such as 12" Scale, 30th Anniversary, Cinema Scenes, CommTech, Dioramas, Episode 1 The Phantom Menace, Episode II Attack of the Clones, Episode III Revenge of the Sith, Episode IV A New Hope, Episode V The Empire Strikes Back, Episode VI Return of the Jedi, Expanded Universe, Flashback Photos, Force Battlers, Galactic Heroes and Playskool, Gunner Stations, Jedi Force, Original Trilogy Collection, Power of the Force, Power of the Jedi, Shadows of the Empire, The Black Series, The Clone Wars, The Legacy Collection, The Saga Collection and Unleashed.
If you have questions about any of our Star Wars items, please call us at (440) 228-5662 or email us today!
Please make your category selection from the categories below.