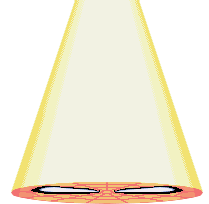 SPIDER-MAN (Web Trap) action figures
Shop for Spider-Man Web Trap Action Figures & limited edition Spider-Man accessories at Go Figure Action Figures. We have the best collection of Spider-Man action figures at the best price. No action figure collection is complete without Spider-Man & Friends action figures. We carry Spider-Man Classics from the movie and the villains of Spider-Man. You will find Spider-Man 2 and Spider-Man 3 movie collectibles that are not available in stores. Our Spider-Man action figures come in 10" and other sizes, as well as animated and in plush material. If you have questions about your Spider-Man purchase, contact us at orders@gofigureactionfigures.com today! Please make your selection from the categories below or to the left.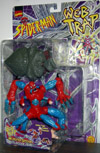 Monster Spider (Web Trap)
Caught in a radiation blast while saving a group of scientists, Spider-Man begins to mutate uncontrollably. Transforming into a creature more spider than man, unable to stop the mutation, Spidey goes to the Fantastic Four's Reed Richards for help. Treating the monster Spider-Man with more radiation begins the process of healing, but not before the hero escapes into the night.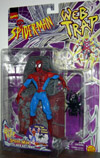 Spider-Man with Web Net Trap (Web Trap)
Bitten by a radioactive spider, Peter Parker accidentally gained the small creature's abilities! Now he uses his amazing powers as well as devices like his web-shooters, to fight crime as Spider-Man. Facing vicious villains like the Rhino and the Scorpion, Spidey has become even more innovative. Using his newly created web traps, Spider-Man overcomes even the most powerful foes every time!