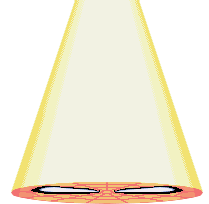 SPIDER-MAN (Arachniphobia) action figures
Shop for Spider-Man Arachniphobia Action Figures & limited edition Spider-Man accessories at Go Figure Action Figures. We have the best collection of Spider-Man action figures at the best price. No action figure collection is complete without Spider-Man & Friends action figures. We carry Spider-Man Classics from the movie and the villains of Spider-Man. You will find Spider-Man 2 and Spider-Man 3 movie collectibles that are not available in stores. Our Spider-Man action figures come in 10" and other sizes, as well as animated and in plush material. If you have questions about your Spider-Man purchase, contact us at orders@gofigureactionfigures.com today! Please make your selection from the categories below or to the left.

Man-Lizard (Arachniphobia)
In an effort to reverse Spider-Man's continued mutation into the Man-Spider, he is taken to the laboratory of the man who was once the Lizard! An expert in the field of mutation, Dr. Curtis Connors utilizes his neogenic recombinator on Spider-Man, accidentally merging Spider-Man's DNA with that of the Lizard! Transformed into a powerful combination of human, lizard and spider-the Man-Lizard is unstoppable!

Spider-Goblin (Arachniphobia)
Finding the Hobgoblin stealing an experimental matter transporter from Oscorp, Spider-Man tackles the villain, causing the experimental device to explode! When the smoke clears, the Hobgoblin and Spider-Man have disappeared, and in their place now stands the Spider-Goblin! A bizarre merging of hero and villain, the Spider-Goblin is so unpredictable even he doesn't know what he is going to do next! Features swinging tongue and arm attack action. 7" tall.
035112471721

Vampider (Arachniphobia)
Recovering from a battle with the living vampire Morbius, Venom finds that he has been transformed into a vampire himself! Unlike any other vampire in the past, the Venom Vampire is different because of the symbiotic relationship between Eddie Brock and the alien creature that endows him with his incredible powers! With heightened senses and increased powers, Venom is more powerful than ever! Features chomp and flap action.
035112471714