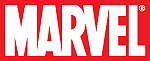 MARVEL (Most Wanted) action figures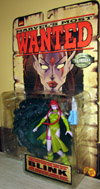 Blink
In an alternate world where Charles Xavier has died and Apocalypse rules supreme, Clarice Ferguson is a young mutant struggling to stay alive. Fighting alongside the astonishing X-Men, Blink uses her super powers of teleportation for the good of mankind. Her mutant abilities allow her to temporarily "blink" an object out of existence with the aid of a phasing pulse. Few people know that while just a girl, Blink's life was saved from the forces of Apocalypse by none other than Sabretooth!
035112489214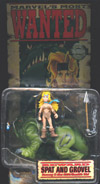 Spat and Grovel
Little is known about this fearsome bounty hunter duo other than their mysterious link to the X-Man called Gambit. Spat, as dangerous as she is beautiful, has the brains to go along with her superb fighting skill. Grovel, Spat's monstrous counterpart, is the muscle of the operation, able to smash just about anything with but a swipe of his tail. The X-Men have their hands full now, because Spat and Grovel always get their man by whatever means necessary!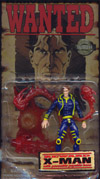 X-Man
Nate Grey is a stranger in a strange world. He's a survivor of the Age of Apocalypse - a world much like ours, but one where the evil mutant Apocalypse ruled supreme. Now, after that world's ruin, Nate finds himself on our Earth, struggling to save it from a similar destiny. Genetically engineered to be the most powerful psi-talent ever, Nate's discovered that the psychic strain may be too much for his body to handle. Nate has also found that he bears a striking resemblance to the future warrior known as X-Man Cable... Includes Poseable Psychic Base!