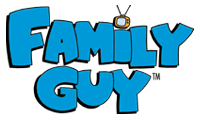 FAMILY GUY action figures
The first series of America's most outrageous animated family was released in fall 2004. The six-figure assortment included Peter, his wife Lois, eldest son Chris, martini-swilling dog Brian and two versions of the maniacal baby Stewie. Each figure was packaged with character-appropriate accessories.
The Family Guy is the hilarious, offbeat animated series that chronicles the daily mishaps of the Griffin family. The show revolves around the life of the Griffin household. Peter, the man of the house, is a loving father of three children and husband to Lois. Lois is the only member of the family to provide some form of reason to her family. Between Stewie's devilish schemes to sabotage his family members, Chris's apparent lack of any common sense, and their talking dog Brian who amazingly is brighter than them all, Family Guy provides for entertainment on end.