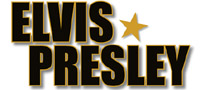 ELVIS PRESLEY action figures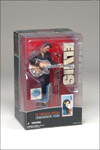 Elvis '68 Comeback Special (boxed)
The King stands 6 1/2 inches tall (7 3/4 inches tall on base). Articulated at neck, shoulders, wrists and waist. Includes guitar and microphone on stand. Base is 5 inches square 1 1/8 inches tall and 8 inches at top of "ELVIS" sign.
787926124156

Elvis ('68 Comeback Special)
McFarlane Toys' first action figure of the King of Rock 'n' Roll is based on reference from his famous '68 Comeback Special. Stunningly detailed in black leather, this Super Stage figure includes custom stage diorama base with chair, guitar, mic with stand and backdrop.