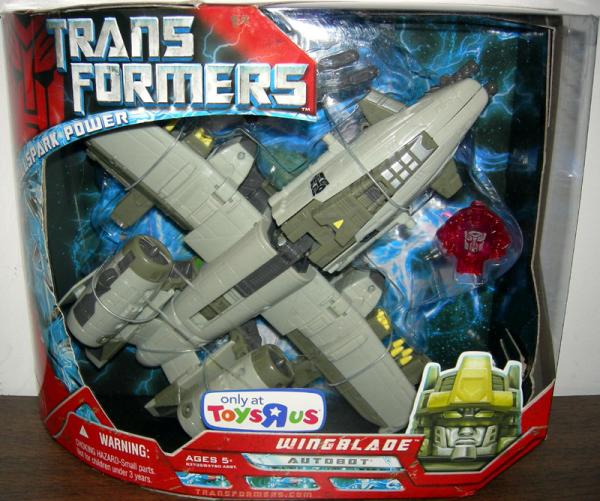 Wingblade (Ultra Class)

WINGBLADE takes its deco inspiration from the A-10 Warthogs that appear in the TRANSFORMERS movie. Because both jets in this exclusive assortment were based on real-life jets that are predominantly gray, each character's colors were chosen to contrast the other's colors. Wingblade is a greenish "Alfalfa" gray where Jetstorm is a cool gray, and their secondary colors are on opposite ends of the color wheel.
2 AAA batteries are required (included).
653569323365