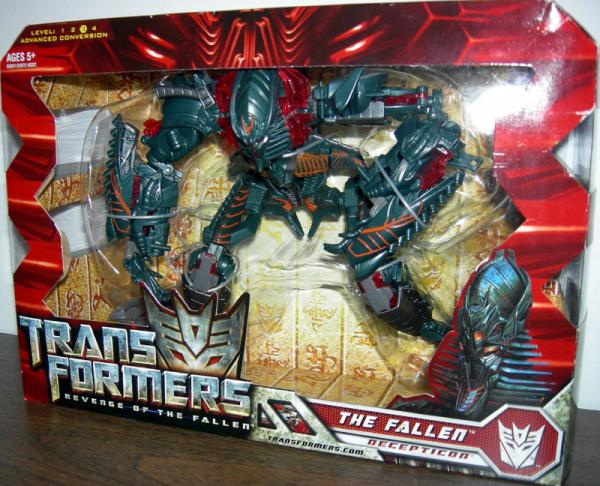 The Fallen (Voyager Class)

For millennia, he has waited. Thousands of years have dragged by as he recruited proxies, one by one, to scour the cosmos for the artifact he required. Now he finds he must return to the primitive, flesh-slug infected planet on which his quest began. Nothing will stand in his way this time. If need be, he will scour the surface of this disgusting world clean in the fire of his rage, and search through the blasted rubble for that which he seeks.
Recreate exciting movie scenes or stage your own living room battles with this fierce-looking figure! With slide-out energy absorption panels in robot mode, this DECEPTICON warrior will stop at nothing to defeat the AUTOBOT forces! In vehicle mode, unleash a Cybertronian Destroyer thatís ready for action!
Detailed robot-to-vehicle figure features slide-out energy absorption panels in robot mode and converts to a Cybertronian Destroyer in vehicle mode! Ages 5 and up. 6" scale.
653569403593