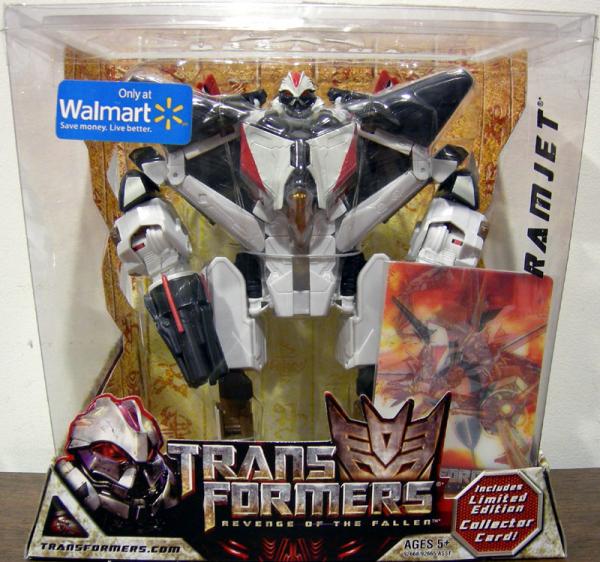 Ramjet (Voyager Class, Walmart Exclusive)

Ramjet isn't terribly smart, but he is crazy and violent, which is just the way Megatron likes him. Most Decepticons are pretty grim, going about their dirty business in plodding silence. Not Ramjet. He begins to cackle madly as soon as the first laser burst of a battle crackles through the air, and he doesn't stop until the battle is through. He's known across the galaxy for skipping ranged fighting and diving directly towards his opponents, hoping to ram them. Most of his battles end with his enemies driven into the ground, and his head badly dented.
Includes 6 firing missiles and limited edition collector card.
Approximately 8" scale in robot mode.
$

44.99
$49.99
You Save $5.00
in stock
653569407461