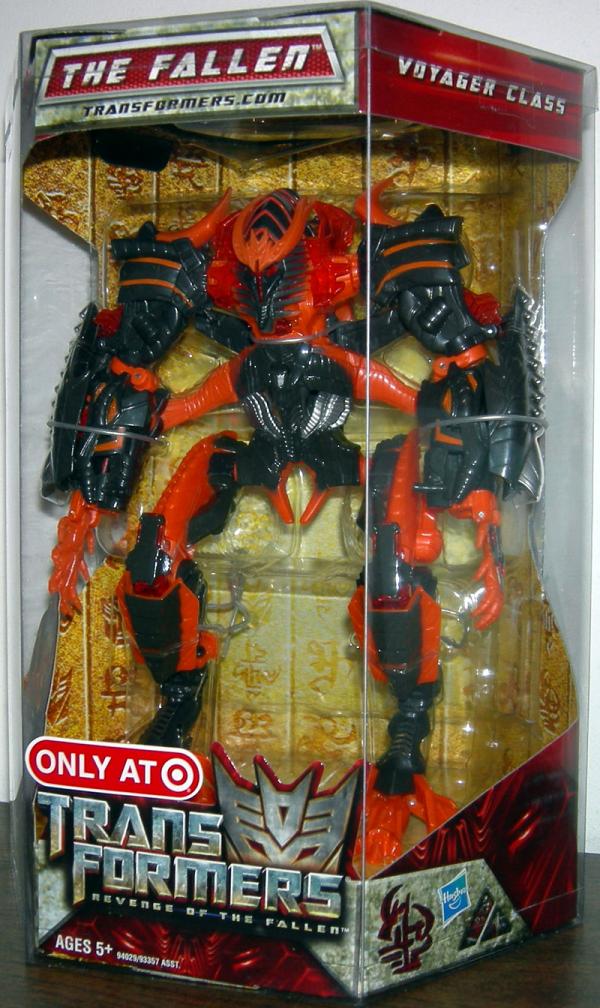 The Fallen (Voyager Class, Target Exclusive)

Give enemies the fight of their lives with this mighty and menacing THE FALLEN figure. Begin the battle in robot mode and slide out his "energy absorption panels" and then take the warfare to a whole new level by converting him into Cybertronian Destroyer vehicle mode! Nothing will stand in his way this time. If need be, he will scour the surface of this disgusting world clean in the fire of his rage, and search through the blasted rubble for that which he seeks.
Approximately 8" tall in robot mode.