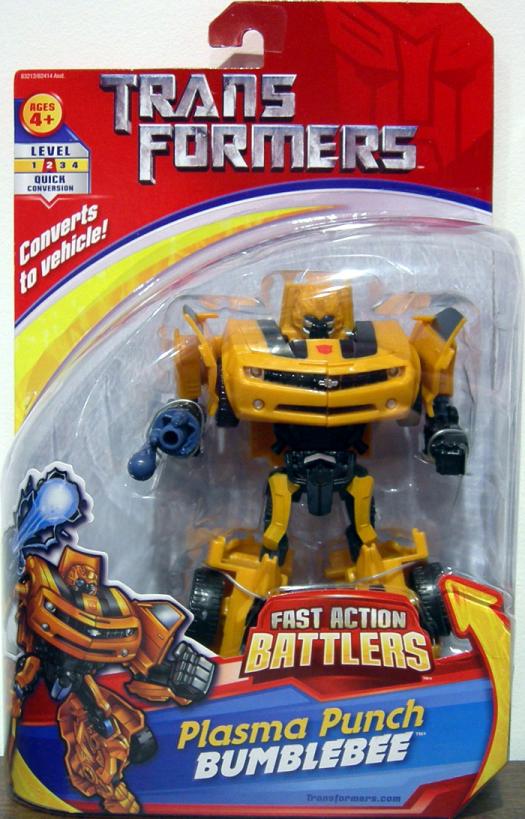 Plasma Punch Bumblebee (Fast Action Battlers)

Hidden among us, alien machines with the awesome ability to change from one form to another fight their ancient battle for the AllSpark. They are. . .THE TRANSFORMERS! BUMBLEBEE is the first on the ground wherever the AUTOBOTS go. Scouting out the battlefield and spying on the DECEPTICONS are his specialties. Totally fearless, and super sneaky, bad guys never notice BUMBLEBEE until they feel the power of his Plasma Punch!
Awesome quick-change figure converts from robot mode to Camaro® concept vehicle mode and back again! Robot mode features a launching plasma bolt projectile!