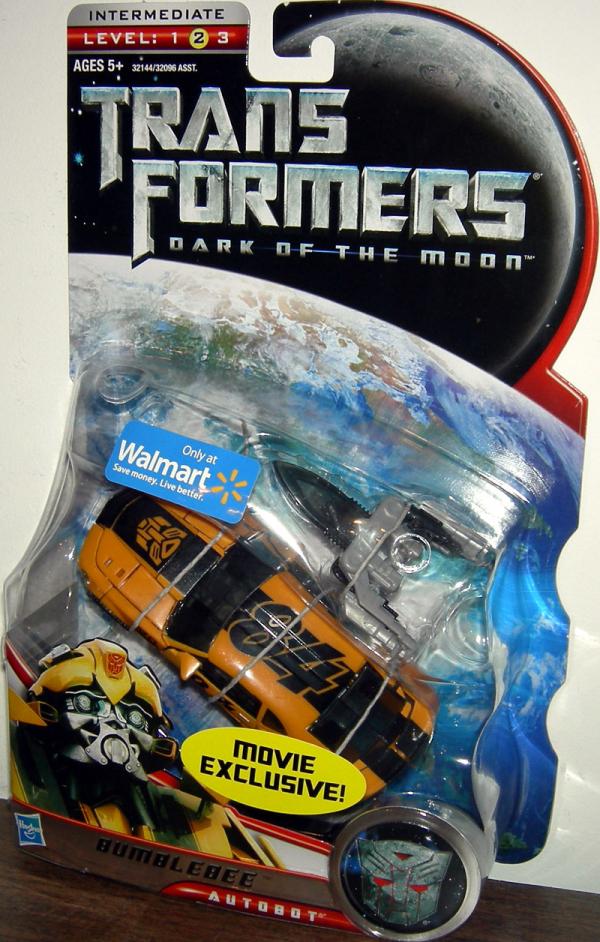 Bumblebee (Dark of the Moon, Walmart Exclusive)

Bumblebee was schooled in hand-to-hand combat at the most revered training center on Cybertron. There he was rewarded with a converting Energon blade for his exceptional battle skills Once on Earth, Bumblebee discovered the perfect vehicle to compliment his mighty new weapon. Now he streaks across the asphalt, a race-tuned engine under the hood, ready for any Decepticon that may cross his path!
Cannon converts to Energon Blade!
653569611608