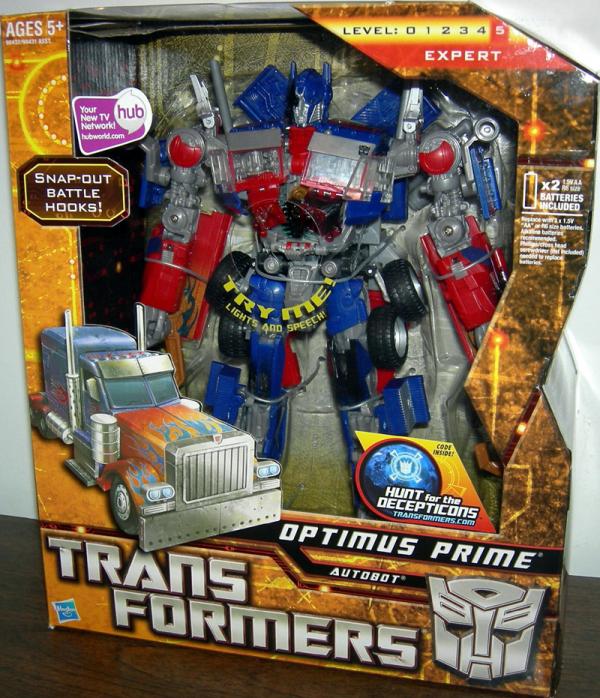 Optimus Prime (Leader Class, 2009)

OPTIMUS PRIME is under no illusions about how dangerous STARSCREAM really is. The DECEPTICON second-in-command might be a coward, but he's still smart and powerful enough to present a real threat to Earth. The AUTOBOT leader has human and AUTOBOT agents combing the globe for the hiding air warrior. As soon as they find him, though, it will be OPTIMUS PRIME alone who goes in to bring him down.
Pump up the volume in your robot battles with this electronic robot figure and his exciting sounds! His light-up eyes and chest will warn enemies away, but his engine revving and truck racing sounds sounds, automatic conversion sounds and cool character phrases are sure to send them running! If a few are brave enough to stick around and take on this hero, activate his snap-out battle hook accessories to show them he means business. Then, take the battle to a whole other level and convert him into truck vehicle mode so he can take the fight to the mean streets!
Robot figure converts to truck vehicle mode - and back again!
Includes 2 "AA" batteries. 11" scale.
653569490982