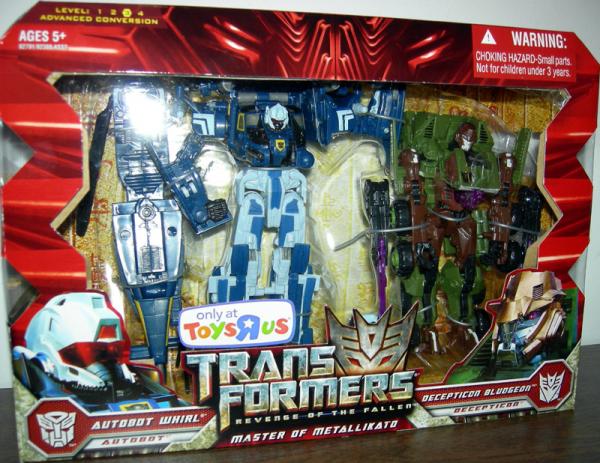 Autobot Whirl vs Decepticon Bludgeon (Master of Metallikato)

For the first time on Earth, TransFormers 2 Revenge of the Fallen Master of Metallikato Autobot Whirl and Decepticon Bludgeon, two masters of the ultimate fighting art - Metallikato - face off in a battle to the very end. Wielding ancient blades, handed down through generations of warriors, AUTOBOT WHIRL and DECEPTICON BLUDGEON circle one another, every sensor alert for the slightest opening. Though they move slowly and deliberately now, once they strike, the battle will be far too fast for the human eye to see. It will be decided in a matter of microseconds by flashing blades powered by centuries of training.
A Toys R Us Exclusive. Whirl is 7" tall and Bludgeon is 6" tall.
653569405962