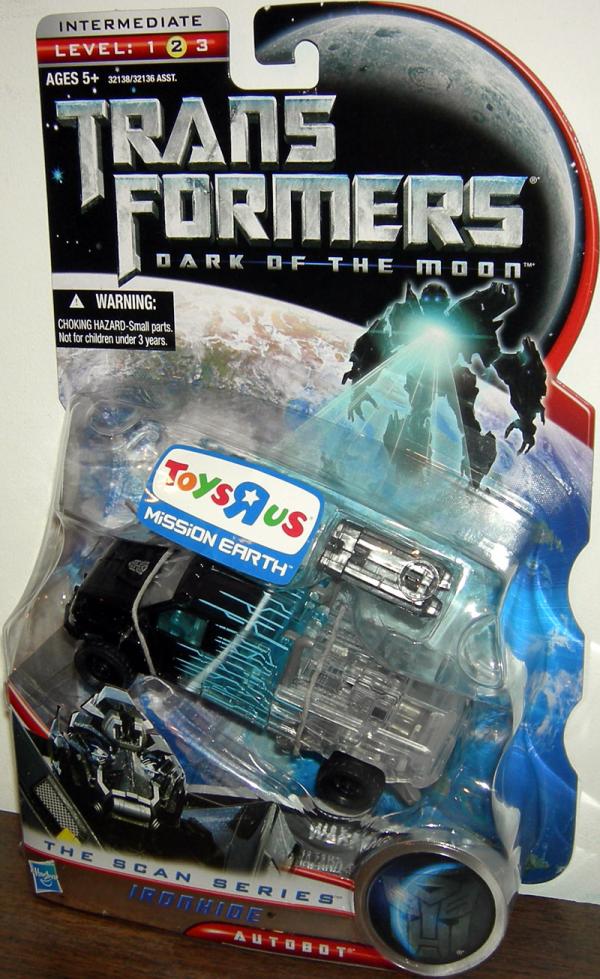 Ironhide (Toys R Us Exclusive)

Ironhide may be the most battle-hardened Autobot. Countless encounters with the Decepticons have taught him that the proper vehicle mode is essential to battlefield success. Trucks, he thinks, are the ultimate in vehicle mode superiority. And he's just found one that rivets utility, durability and performance together in one mean Decepticon - smashing package!
Transforms from Topkick mode to robot.
653569615248