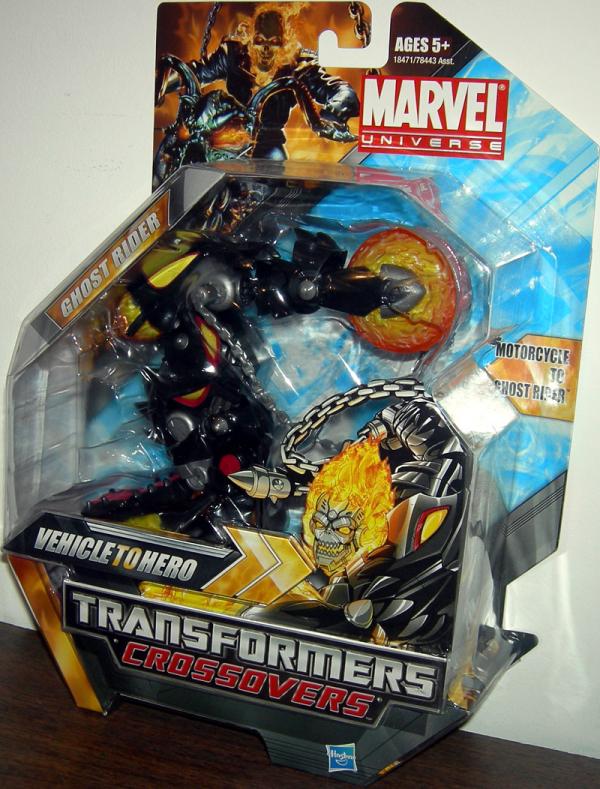 Ghost Rider (Transformers Crossovers)

Basing their designs on alien technology, Mr. Fantastic and Iron Man create powerful new battle suits for the heroes of Earth.
This battle suit was built specifically to take advantage of the magical energies that give Ghost Rider his powers. It is the perfect fusion of technology and sorcery, enhancing the arcane flame that Ghost Rider uses as a weapon.
This tough fighter figure is twice the trouble for enemies that try to take him on! In his "battle suit" mode, your Ghost Rider figure is prepared to pummel enemy forces with his powerful pop-open buzzsaw accessory. When it's time to shake up the battle a little, convert him into fast-moving motorcycle vehicle mode and send him racing into the very heart of the battle!
Thrilling figure converts from Marvel hero mode to motorcycle vehicle mode -- and back again! 6" scale.
653569485209