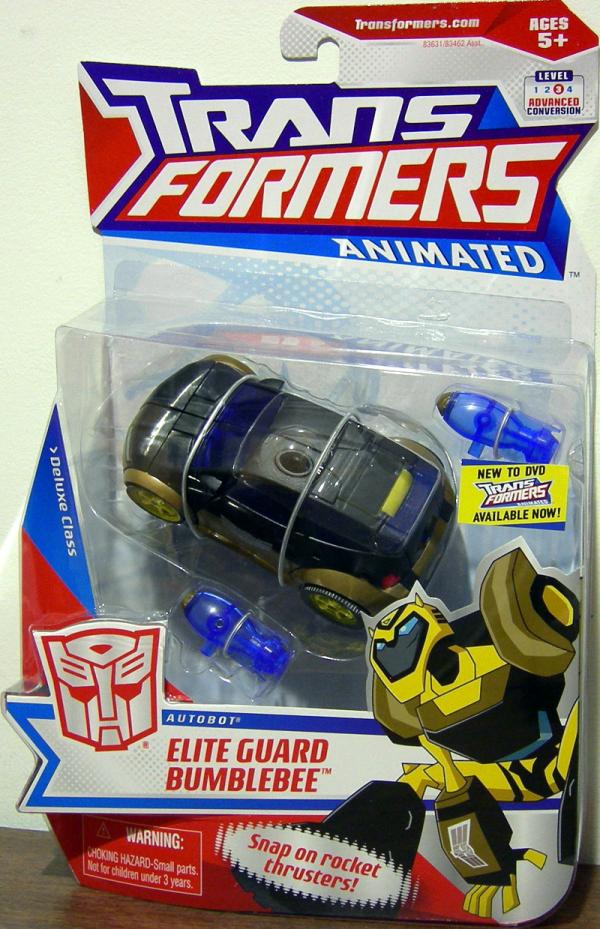 Elite Guard Bumblebee

After getting up close to members of the AUTOBOT Elite Guard, BUMBLEBEE wants more than ever to be one of them. It is his personal opinion that the one thing the Elite Guard needs to be perfect is to lighten up a little bit, and he's just the guy t o put the "lite" back in "Elite." His first step to fitting in with the Elite Guard is to look the part, so he had Sari borrow some of her dad's auto-painting robots to help him achieve his new look.
Prepare yourself for battle with this awesome figure! Detailed robot-to-vehicle figure features flip-out stingers in robot mode and converts to an elite racer in vehicle mode with snap-on rocket thrusters for added AUTOBOT power! 6" scale.
070628216008