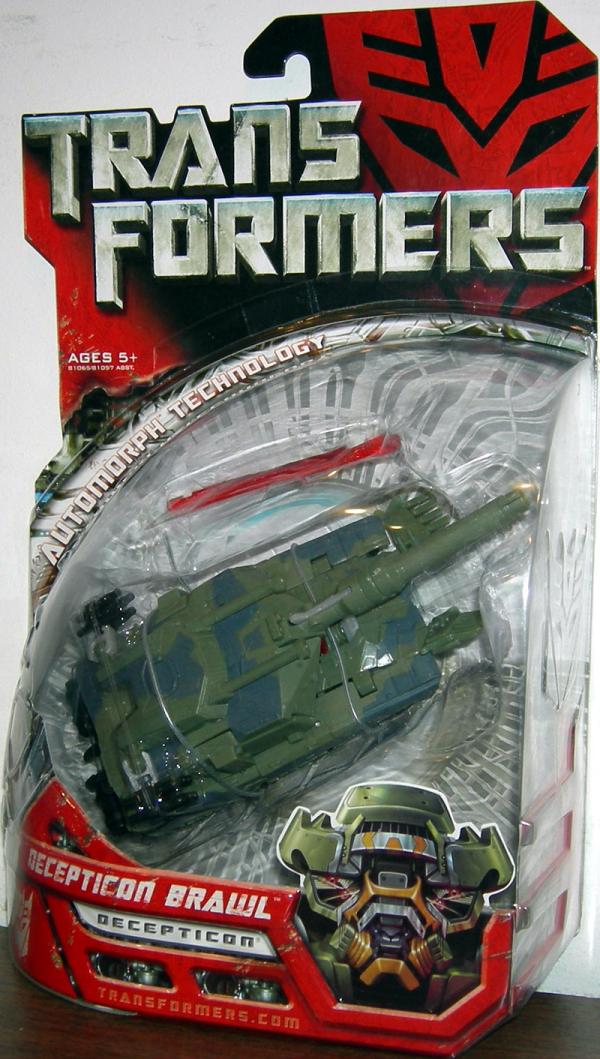 Decepticon Brawl (Movie Deluxe)

DECEPTICON BRAWL is built for one thing, and one thing alone – destruction. His programming has been gripped for as long as he can remember by a rage so deep and so hot that he feels little else. The only thing that allows him a few moments of happiness is the fury of combat. There is nothing so sweet to him as the thunderous noise of his shells bursting against the armor of a faltering AUTOBOT.
Convert this DECEPTICON figure from menacing robot mode to tank mode and back again! It features rotating turrets in robot mode and a projectile-launching cannon in tank mode! This is one awesome figure for your collection!
6.5" tall in robot mode.
653569111177