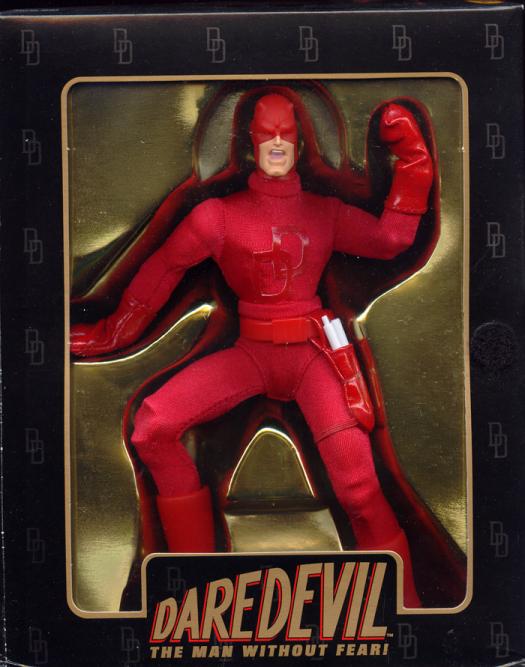 Daredevil (Famous Covers)

Son of boxer Battlin' Jack Murdock, Matt Murdock's life was forever changed when his attempt to save a man from a runaway truck led to his own exposure to radioactive waste. Blinded by the strange isotope Matt soon found that his remaining senses had been hyper-intensified by the accident. In addition to his enhanced senses, Matt now possessed a type of "radar sense" giving him abilities far beyond the keen of normal men. Triggered by the loss of his father to gangsters, Murdock took the costume and the name Daredevil. Fighting crime and injustice by day as a lawyer, Matt Murdock continues his crusade by night as the man without fear--Daredevil!
Presented here in the classic red costume, Daredevil looks just as he did in the milestone issue, DAREDEVIL #7. Shown battling the undersea prince Namor, the Sub-Mariner on the cover of the issue, Daredevil seems to have met his match. But his reasoning as well as his fighting skills helps him win in the end, leaving both Daredevil and Namor with a valuable lesson. 8" scale.
035112482666