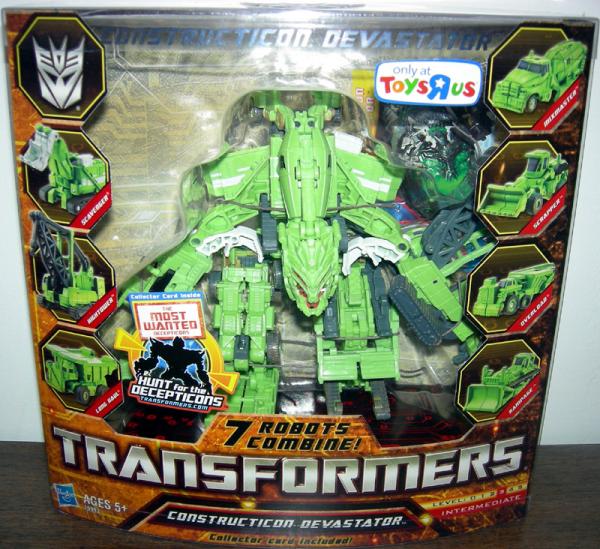 Constructicon Devastator (Legends Class, Toys R Us Exclusive)

As the hunt for the Decepticons continues, Optimus Prime creates an elite group of Autobots dedicated to hunting down the dangerous robots on Earth - the most wanted...
Back on Cybertron, Constructicon Devastator wanted to make sure everyone knew he was coming, and that they were afraid.
Includes Overload, Scavenger, Scrapper, Mixmaster, Hightower, Rampage, and Long Haul.
Stands 6" tall in Devastator mode.
653569506232