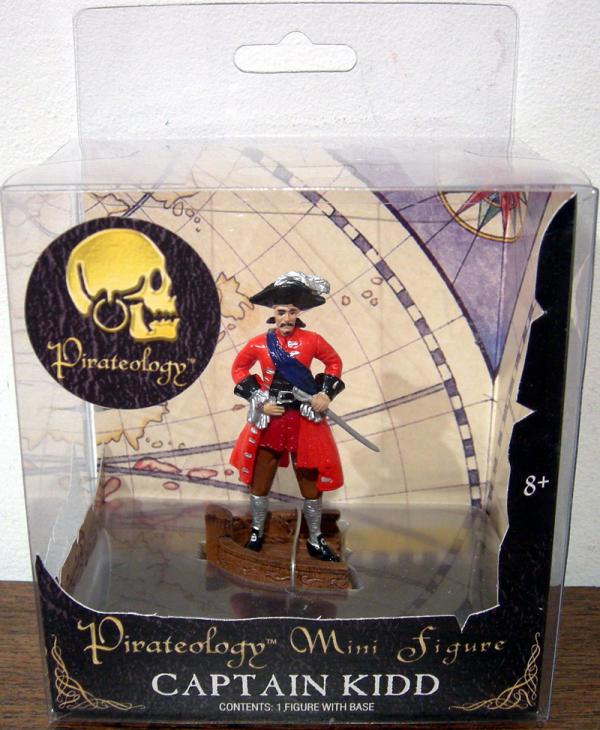 Captain Kidd mini figure

William Kidd was born in Scotland but settled in New York, becoming a privateer (a sailor licensed by the government to attack enemy ships). He took his ship the Adventure Galley on a pirate-hunting mission to the Indian Ocean. However, arriving off the Malabar coast, he captured a merchant ship. Because of this and various other deeds, he was branded a pirate and, when he returned to New York, was promptly arrested and sent to London, where he was tried and hanged.
Measures approximately 3" tall.
831614018262