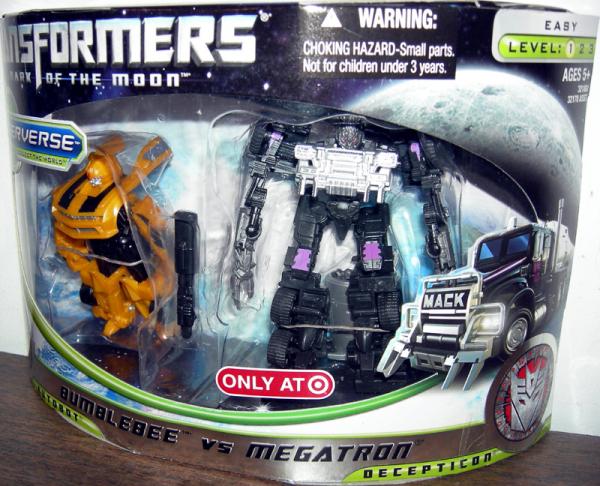 Bumblebee vs Megatron (Target Exclusive)

It was Megatron that rendered Bumblebee mute back on Cybertron, and ever since, the Decepticon leader has looked forward to finishing the job. The Autobot scout has been a thorn in the side of the Decepticon army for ages. It is time to do away with Bumblebee, once and for all.
Bumblebee measures 3" tall and Megatron is 3.75" tall.
653569619079