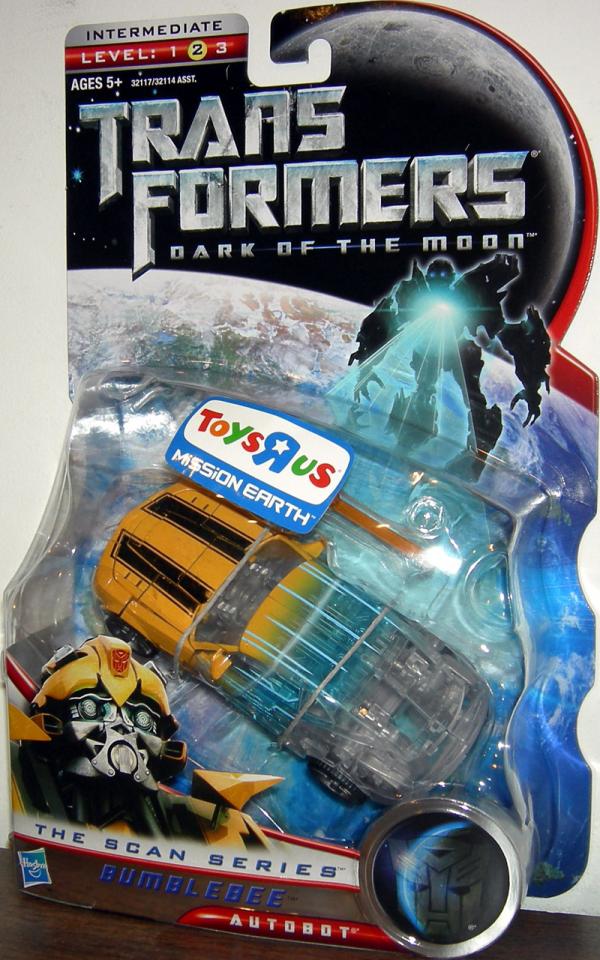 Bumblebee (Dark of the Moon, Scan Series, Toys R Us Exclusive)

The first priority whenever Bumblebee scans a new vehicle mode is the ability to fit in. As a scout and spy, it's vital that he be able to pass unnoticed by Deceptcon troops. Of course, there's no rule that says fitting in can't go hand in hand with looking good.
Features launching pulse missile.
Product does not glow or light-up. 6" scale.
653569619048