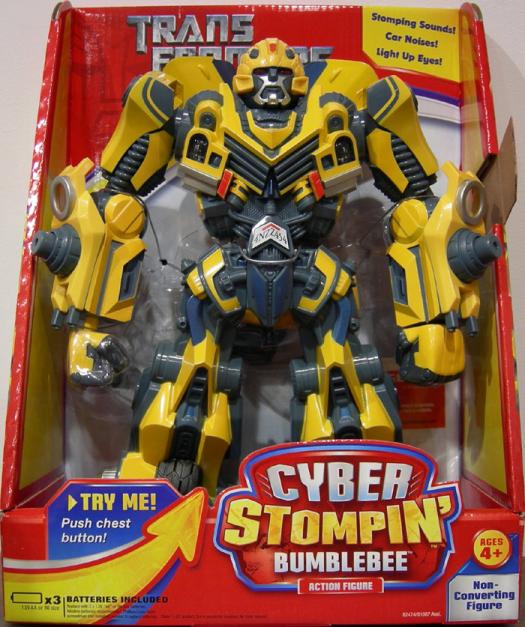 Bumblebee (Cyber Stompin')

The most awesome spy in the universe is here, and needs your help to stomp some DECEPTICONS! Whether he's hidden in disguise on Earth, or traveling through space with the AUTOBOTS, BUMBLEBEE is always ready for some rough, tough action!
This tough, posable action figure features CYBER STOMPIN' action – every step triggers electronic crashing and crushing sounds! Other cool features include battle sounds and music, light-up eyes and chest, a launching robot fist and robot-punch action!
Note: 11" tall figure does not convert.
653569237716