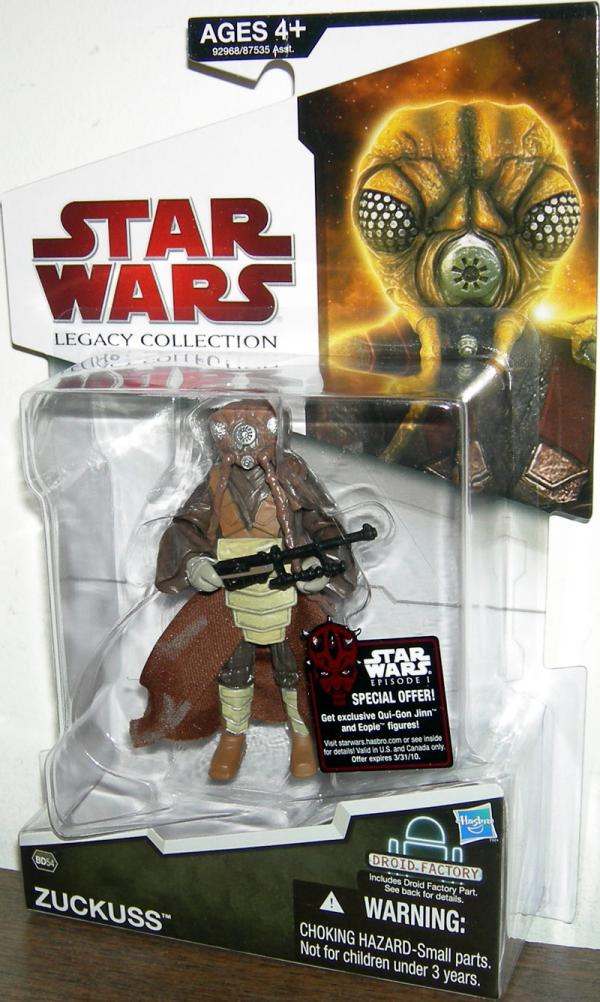 Zuckuss (BD54)

Zuckuss is one of the bounty hunters that Darth Vader tasks with finding the Millennium Falcon. Although he uses the ancient rituals and keen intuition native to his people, Zuckuss nonetheless fails in his mission when Boba Fett locates the ship first.
Prepare for out-of-this-world excitement with this detailed and articulated Zuckuss figure. Armed with his blaster accessory, your determined warrior is ready to fight through even the toughest battles you set up for him! This awesome action figure even comes with one Droid Factory part. Collect all of the figures (each sold separately) and their included Droid Factory parts to build your very own HK-50 figure!
Figure comes with blaster accessory and includes one Droid Factory part.