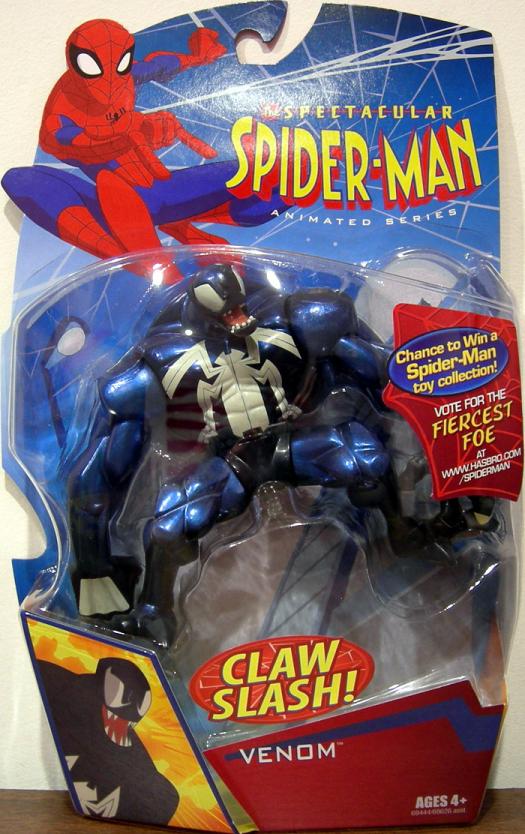 Venom (The Spectacular Spider-Man Animated Series)

High school hotshot Eddie Brock was the closest thing Peter Parker had to an older brother, until Peter's rejected symbiote costume took Brock as its new host. The alien gave the now corrupted Brock all of Peter's spider-powers and knowledge of his secret identity. Together they became Venom, the most feared adversary of The Spectacular Spider-Man!
Features twist and release torso for a slash attack. 6" scale.
653569290810