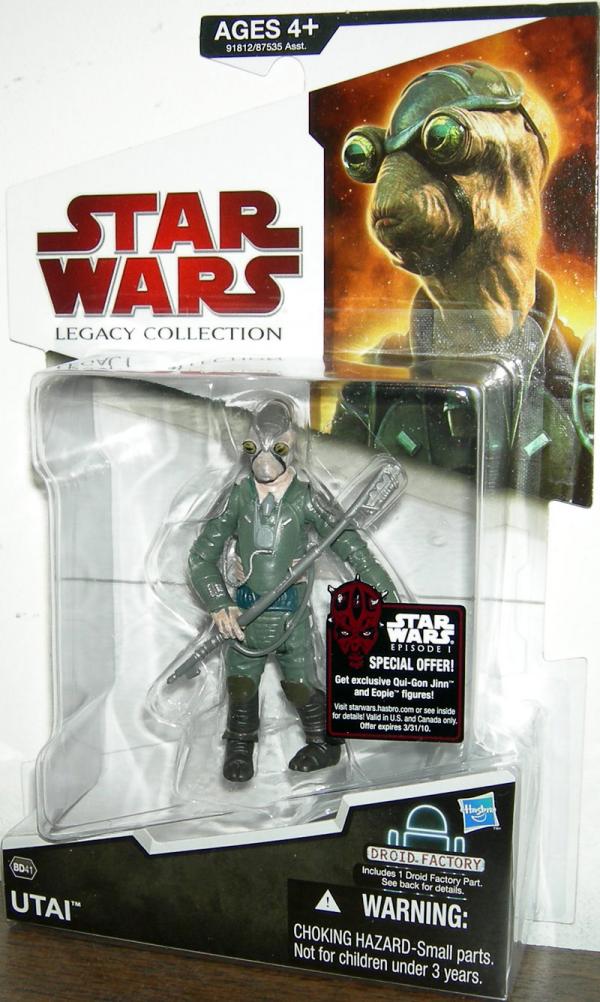 Utai (BD41)

The Utai are one of the native species on Utapau. As the working class, they look after the dragon corrals and serve as ground crews on landing platforms. They live in the numerous sinkholes on the planet, taming the indigenous dactillions and varactyls.
Prepare for out-of-this-world excitement with this detailed and articulated Utai figure. Armed with his blaster accessory, your dedicated worker is prepared to do his job to the fullest! This awesome action figure even comes with one Droid Factory part. Collect all of the figures (each sold separately) and their included Droid Factory parts to build your very own YVH-1 figure!
Figure comes with a blaster accessory and includes one Droid Factory part.
653569444725