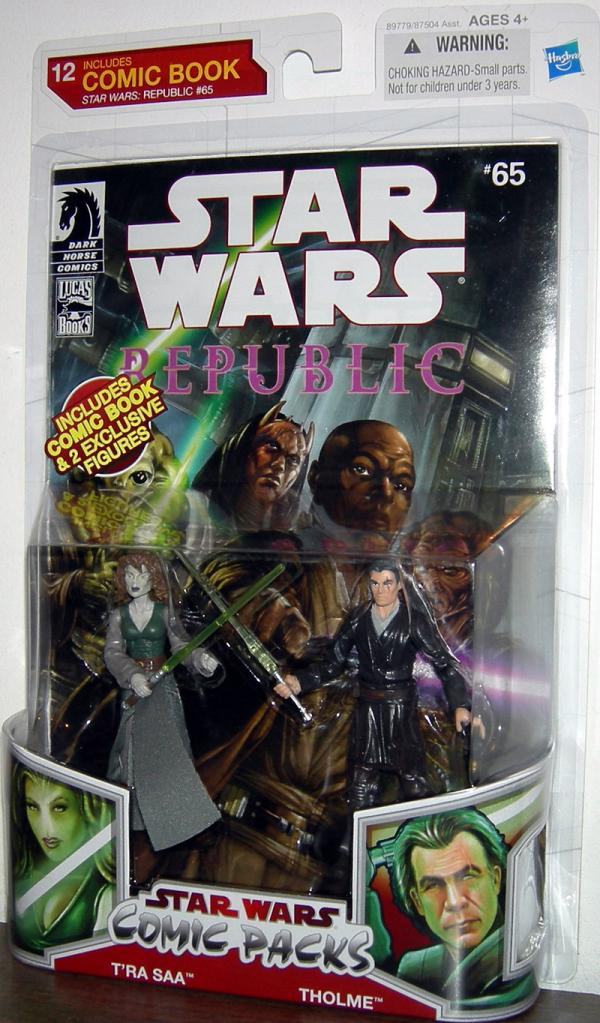 T'ra Saa & Tholme (Comic Packs #12)

Jedi Masters T'ra Saa and Tholme battle their own personal difficulties during the Clone Wars. T'ra Saa is severely wounded when bounty hunters attack a triage unit she is overseeing on Null. Her close friend Tholme is alarmed when circumstances indicate that fellow Jedi Quinlan Vos has truly turned to the dark side.
Includes comic book Republic #65. 3.75" scale.
653569403340