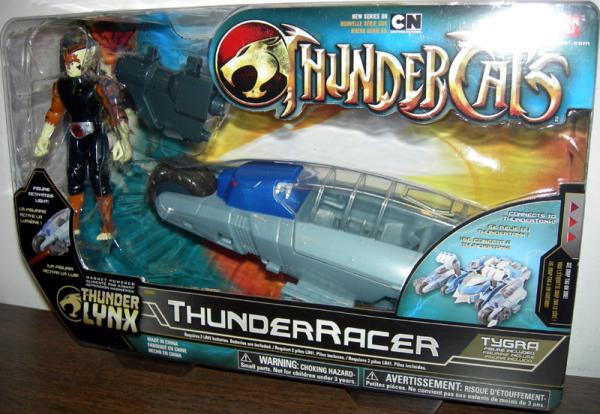 ThunderRacer with Tygra

Speed into action with Tygra's THUNDERRACER. This vehicle comes with semi-articulated 4" scaled figure of Tygra and LED accessory
Tygra has an embedded magnet, called ThunderLynx which will be used to activate an unique feature.
To activate feature, attach the accessory to the vehicle and place Tygra inside the cockpit, which will activate the LED light.
This vehicle can also ride and play with figures from the basic 4" figure line.
Combine the THUNDERRACER with the Deluxe ThunderTank for added play.
045557330613