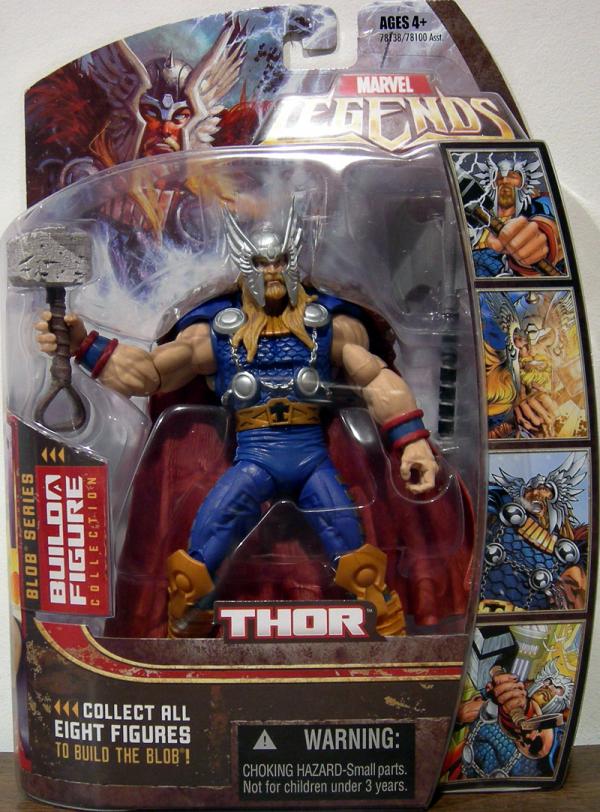 Thor (Marvel Legends, Blob Series)

Arguably the most powerful hero in the Marvel Universe and loyal Avenger, Thor is the son of Odin and the Lord of Asgard, Realm of the Gods. He first came to Earth nearly two thousand years ago to lead the Vikings in battle, and has since returned many times in the guise of both god and mortal. Through it all, his long war with his step brother Loki has never abated, with the evil trickster god laying snares for the hero at every turn. Thanks to Thor's friends among Earth's Mightiest Heroes, the Avengers and his legendary hammer Mjolnir, Loki has always returned to Asgard hanging his head in defeat.
Add this 6" tall articulated action figure to your collection. Ready for whatever mayhem comes his way, this Thor figure is highly detailed and one of eight in the Blob Series. Collect all eight figures (each sold separately) to build the Blob!
653569207870