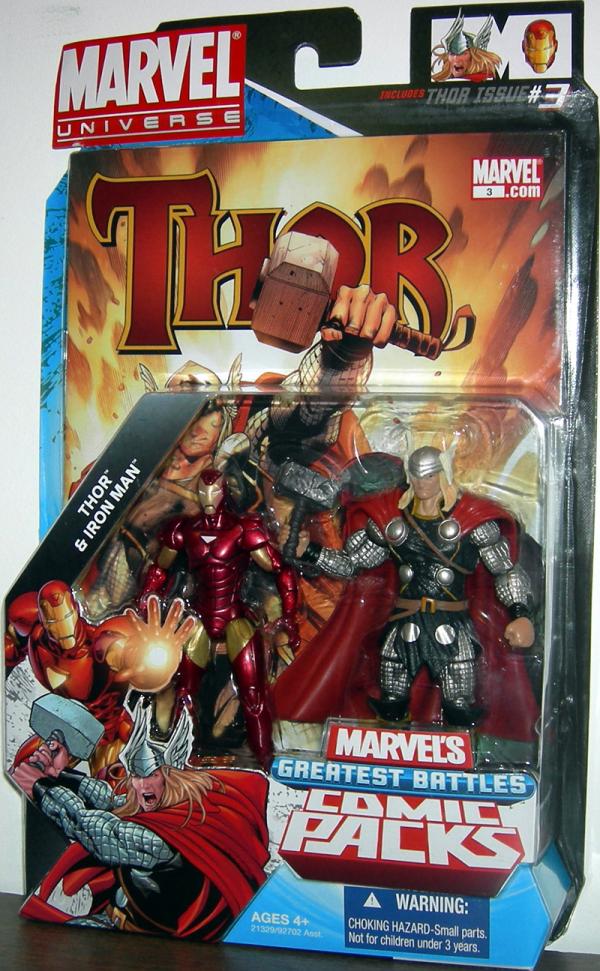 Thor & Iron Man (Marvel Universe)

Iron Man made many mistakes during the Super Hero Civil War, but the one he regrets most is unleashing the unstable, untested clone of Thor. He is about to learn, however, that no amount of regret will calm the rage of the true Thor. The God of Thunder intends to make it known that he will tolerate no such mortal arrogance again. He will teach Iron Man a lesson that will not soon be forgotten.
Get in on fast-paced action and excitement as you stage battles with your Thor and Iron Man action figures! Recreate your favorite scenes from the included comic book or create your own super-powered showdowns. With these mighty articulated action figures, there's just no stopping the action!
4" tall figures come with Thor #3 comic book and a weapon accessory.
$

29.99
$34.99
You Save $5.00
in stock
653569513438