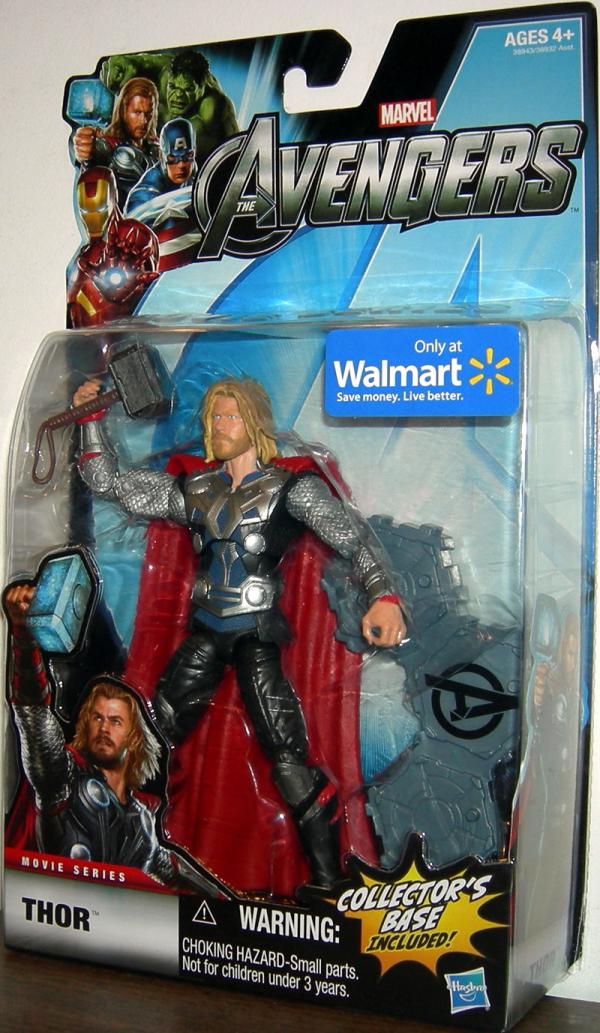 Thor (Avengers Movie Series, Walmart Exclusive)

It is occasionally intolerable to be forced to live and work alongside humans with their short life span and petty troubles - but Thor has grown to have a deep affection for the people of Earth. In the Avengers, he is gratified to have found a group of peers. These are warriors with whom a man can be proud to serve. Thor is glad to fight alongside mighty creatures like the Hulk, and noble men such as Captain America.
6" figure includes collector's base.
653569693970