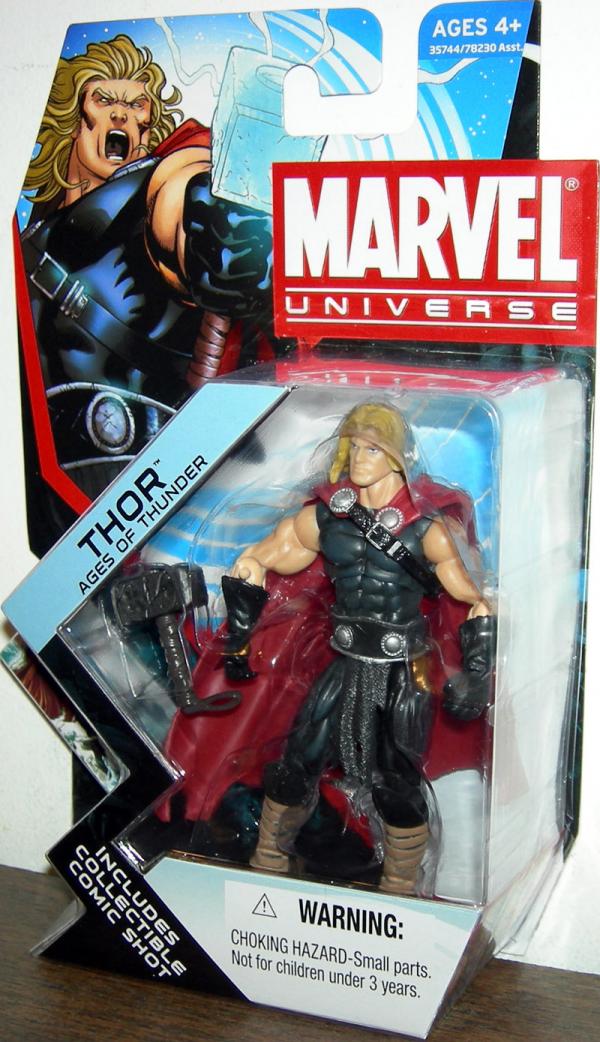 Thor Ages of Thunder (Marvel Universe, series 4, 001)

Every cycle of Ragnarok brings a new fate for THOR and those who dwell in Asgard. In each cycle, THOR fearlessly faces all enemies who aim to put his people in peril. During the Ages of Thunder, the Son of Odin declares his greatness not just through his mighty feats in battle, but by choosing when to let his hammer sit idle. Serious adventure will be yours with this awesome THOR Ages of Thunder figure! He comes with a collectible comic shot of the THOR character in action and his signature hammer. The battles will be epic with this incredible hero figure and his mighty hammer on the side of justice and good! When your adventures are over for the day, stand him up in your collection with his hammer in his hand. All hail mighty THOR; he's ready for action whenever you are!
4.25" tall figure comes with hammer and collectible card.
653569652052