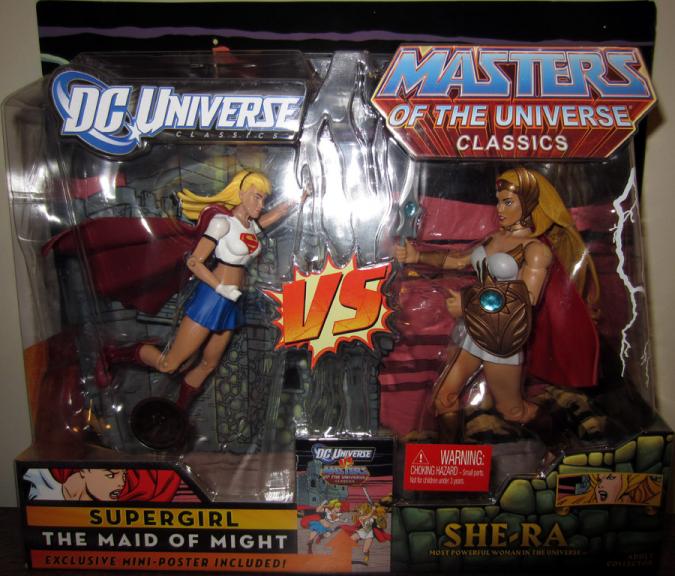 Supergirl vs. She-Ra (Toys R Us Exclusive)
(1)
Features 6" scale figures with an exclusive mini-poster included.
027084934786
Featured positive reviews:
Supergirl vs. She-Ra
04/03/2013
She-Ra is huge compared to the size of Supergirl. The knee and ankle joints in the She-Ra figure are loose and wobbly. You need to work with positioning when posing the figure. Supergirl had less movement in joints and posability was better. Costume and coloring are good. Both figures head movements are limited due to their hair sculpts. I note that this She-Ra is bigger than the later set of Masters of the Universe figures. All in all, this is a nice set for anyone's colection.