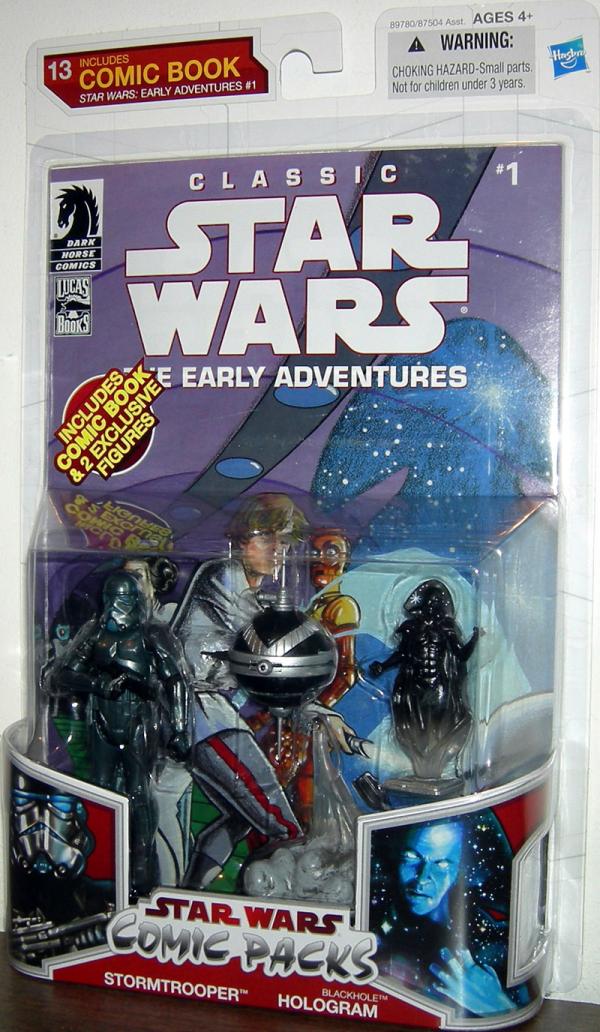 Stormtrooper & Blackhole Hologram (Comic Packs #13)

Shadow stormtroopers capture Luke Skywalker and Princess Leia on Vorzyd V. The Rebels are on the planet, also known as the Gambler's World, to stop the evil Empire's main source of income. After kidnapping the Rebels, the stormtroopers speak with Blackhole, the Imperial Intelligence Director, who orders the prisoners interrogated by an IT-O Droid.
3.75" scale, includes comic book Early Adventures #1.
653569403357