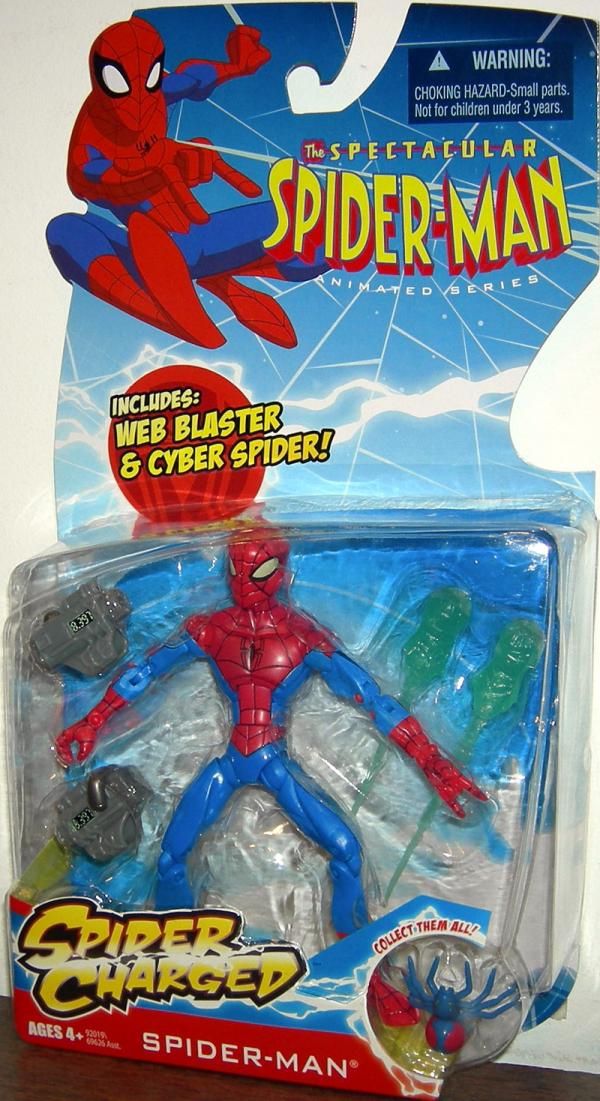 Spider-Man with web blaster & Cyber Spider (Spectacular Animated)

Against an enemy as strong as the Spider Charged Sandman, The Spectacular Spider-Man needs all the power he can get. Luckily, his latest Cyber Spider amps up his web-blasting powers, letting him sling ultra-strong webbing at the gritty menace. Not even the Sandman can stand up to such a powerful pummeling!
5" scale, features snap-on web blaster and includes a collectible Cyber Spider.
653569393115