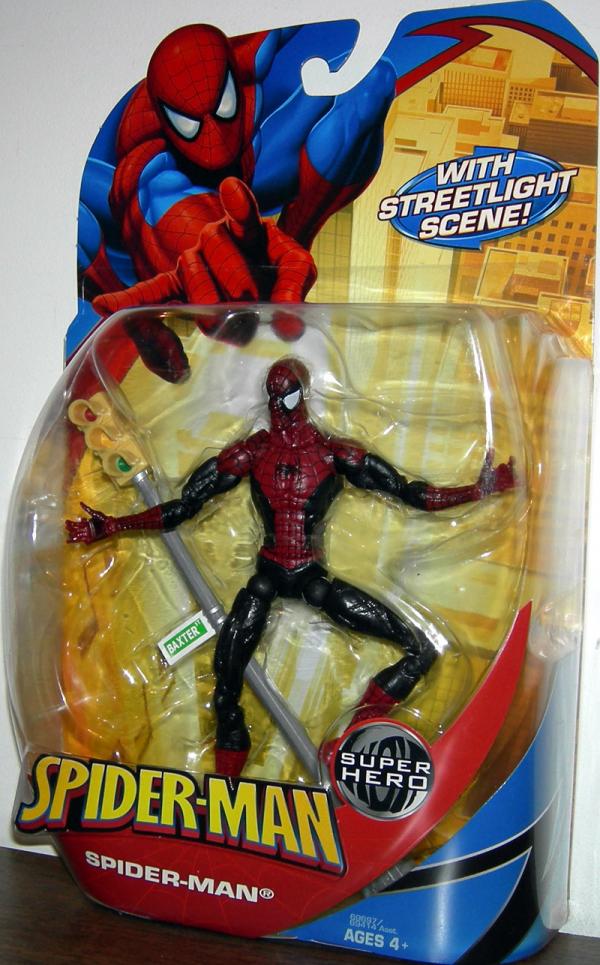 Spider-Man (with streetlight scene)

Given incredible powers by the bite of a radioactive spider, Spider-Man dedicates his life to making the streets of New York safe. With super strength, spider sense, and amazing wall-crawling and web-spinning abilities he's the city's favorite wise-cracking, crime-fighting hero!
Add this articulated action figure to your collection. Ready for streetlight swinging adventure, this Super-Man figure is highly detailed and comes with a streetlight accessory!
6" tall.
653569330264