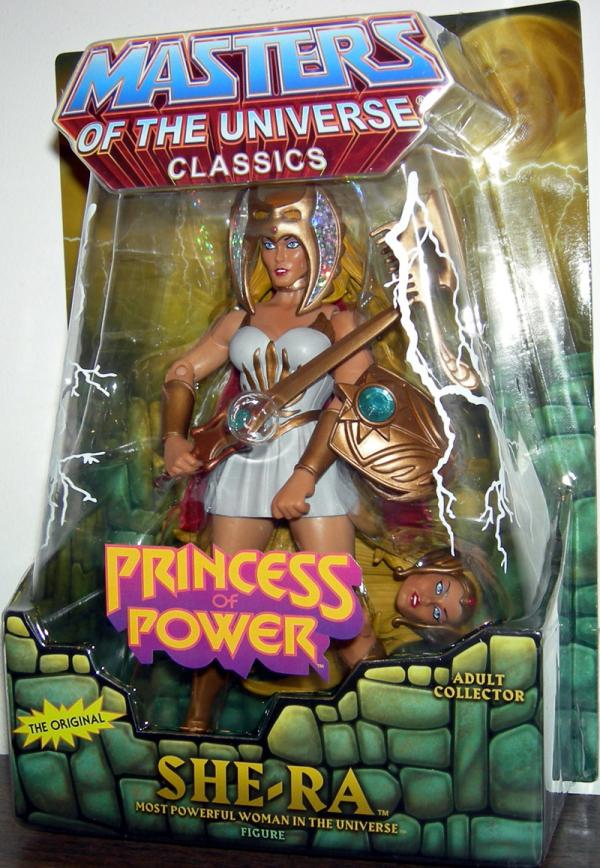 She-Ra (Classics, reissue)

Finally, the Princess of Power fulfills her long-awaited destiny! Although she was once the long-lost sister of Prince Adam, Adora received the ultimate makeover to become the mighty She-Ra. Fully-articulated and designed with impeccable detail by the Four Horsemen, the Most Powerful Woman in the Universe is ready to rule your collection with the help of these accessories:
Sword of Protection
Shield
Battle Axe
Removable cape
Modern-style head
Vintage-style head with removable mask to display in two different positions, 6" scale.
027084836424