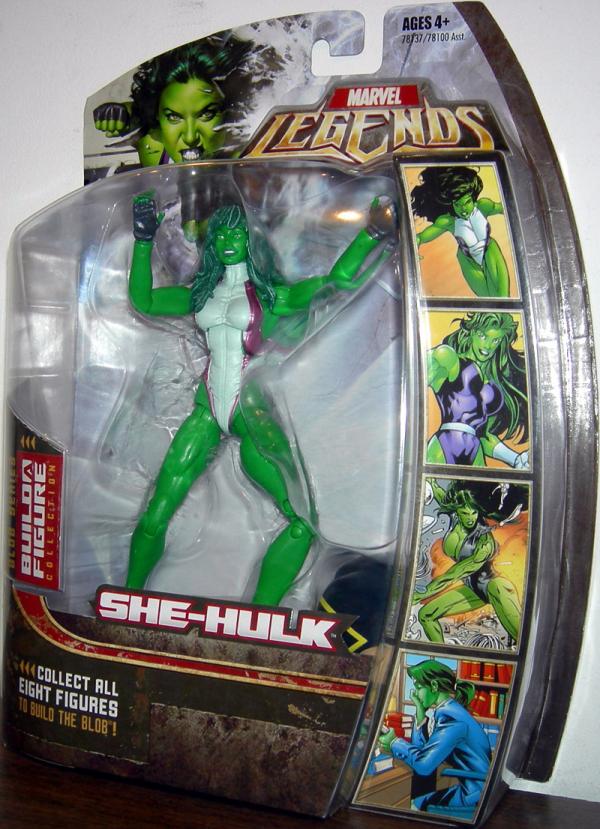 She Hulk (Marvel Legends, Blob series)

Jennifer Walters graduated from UCLA school of law, summa cum laude. During a visit with her cousin Bruce Banner, The Incredible Hulk she was shot by criminals. She needed an emergency blood transfusion and her cousin Bruce had no choice but to donate his blood in order to save her life. His radioactive blood mutated Jennifer into the green-skinned She-Hulk. Unlike her cousin, she has been able to control her powers, and is able to change from Jennifer to She-Hulk at will. Whether fighting for justice by using her superhuman strength or by using her sharp intellect as a high-powered lawyer, the She-Hulk is a force to be reckoned with.
Add this articulated action figure to your collection. Ready for whatever mayhem comes her way, this She-Hulk figure is highly detailed and one of eight in the Blob Series. Collect all eight figures (each sold separately) to build the Blob! 7" tall figure comes with Blob figure's torso.
653569207900