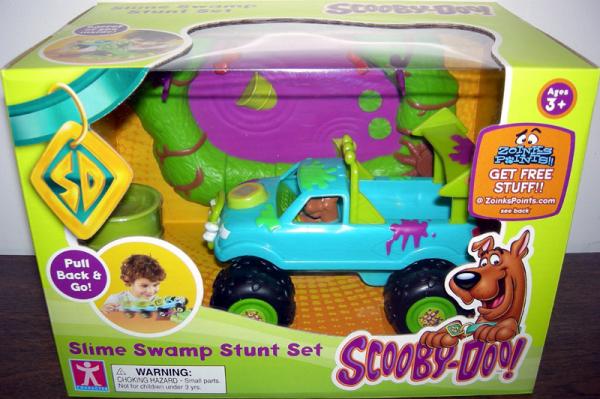 Scooby-Doo Slime Swamp Stunt Set

Fill the swamp with slime and get ready for action! Pull back the Monster Truck and go...Will Scooby make the stunt or meet a sticky end?
Monster Truck features pull back & go action and can leap 6 times it's own size. Includes barrel of goo.
Monster Truck measures approximately 6" in length.
5029736039684