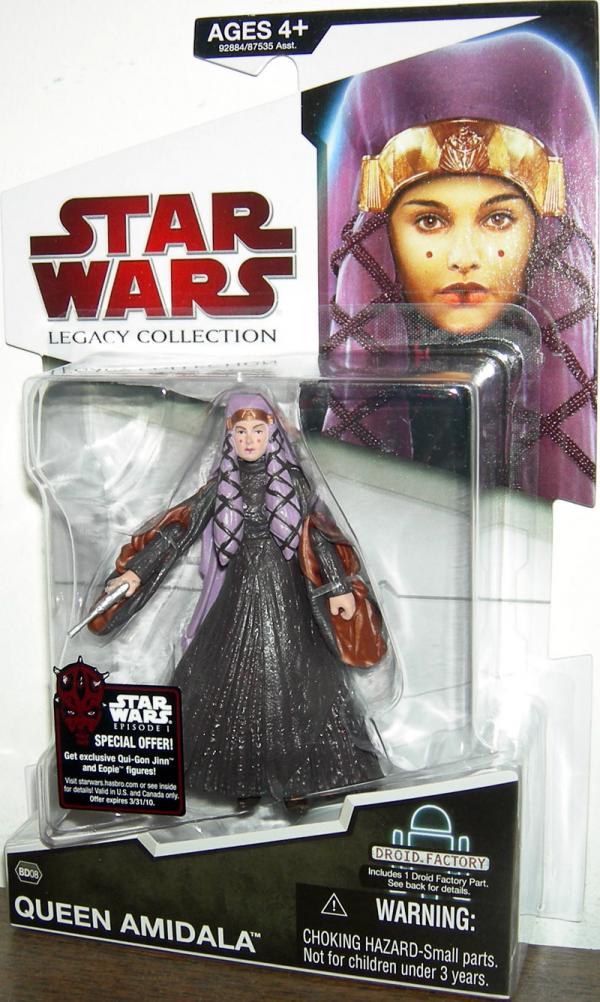 Queen Amidala (BD08)

The queen returns to Naboo to free the planet from the clutches of the ruthless Trade Federation. Amidala hopes to enlist the aid of the native Gungans to fight the Federation and its large battle droid army.
With weapon accessory in hand, this Queen Amidala action figure is ready to defend Naboo and restore democracy to her planet using her shrewd negotiation skills and fight experience. A great addition to your collection – for play or display!
Includes weapon accessory and one Droid Factory part to build the L8-L9 droid figure. Collect all the parts to build your own custom droid creation!
653569430124