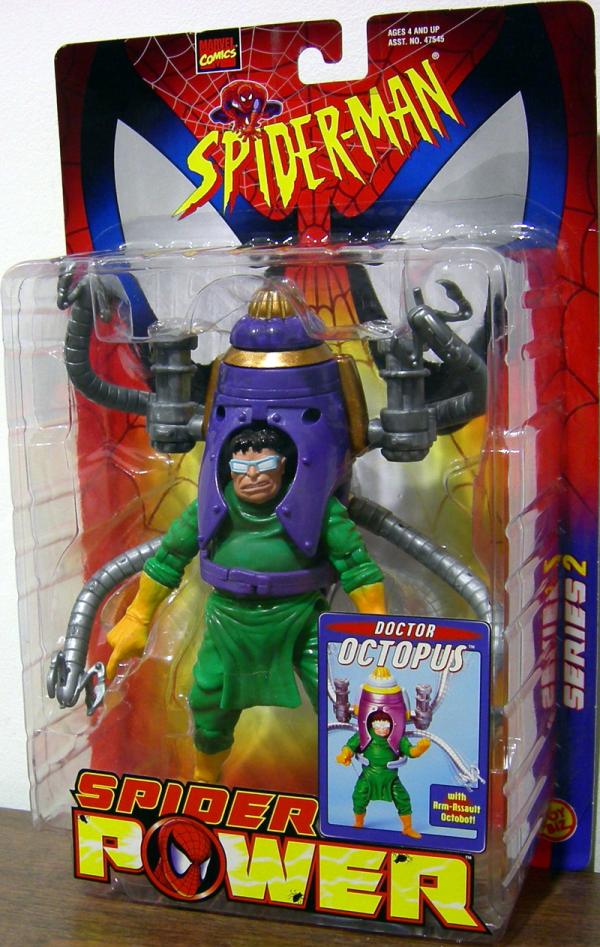 Doctor Octopus (Spider Power)

Dr. Otto Octavius once lived the life of a brilliant atomic researcher until a freak accident drove him criminally insane and mentally bonded his dangerous mechanical arms to his body! Now "Doc Ock" spends his days in the pursuit of wealth and power through criminal activities...which often brings him face-to-face with the amazing Spider-Man! And even though Spidey's powers are spectacular, sometimes Doc Ock's menacing arms prove to be superior!
Includes arm-assault Octobot.