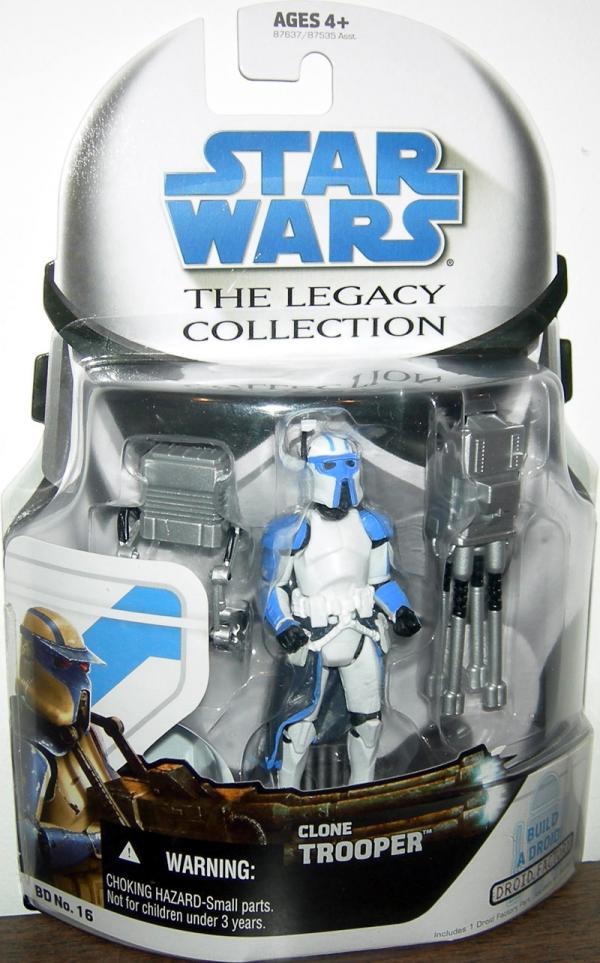 Clone Trooper (The Legacy Collection)

When armed with a Cip Quad, a clone trooper becomes a mobile piece of anti personnel and anti armor blaster artillery. Troopers wear special gear to operate this experimental weapon's twin barreled cannons that can take out AATs and tanks.
Team up with this no nonsense warrior and head into a galactic battle, right from the comfort of your living room! Use this detailed Clone Trooper figure to recreate some of your favorite Star Wars movie moments! Collect other specially marked Legacy Collection figures (sold separately) for more Droid Factory parts! Then build your very own custom droid figure!
Figure comes with accessories and 1 Droid Factory part.