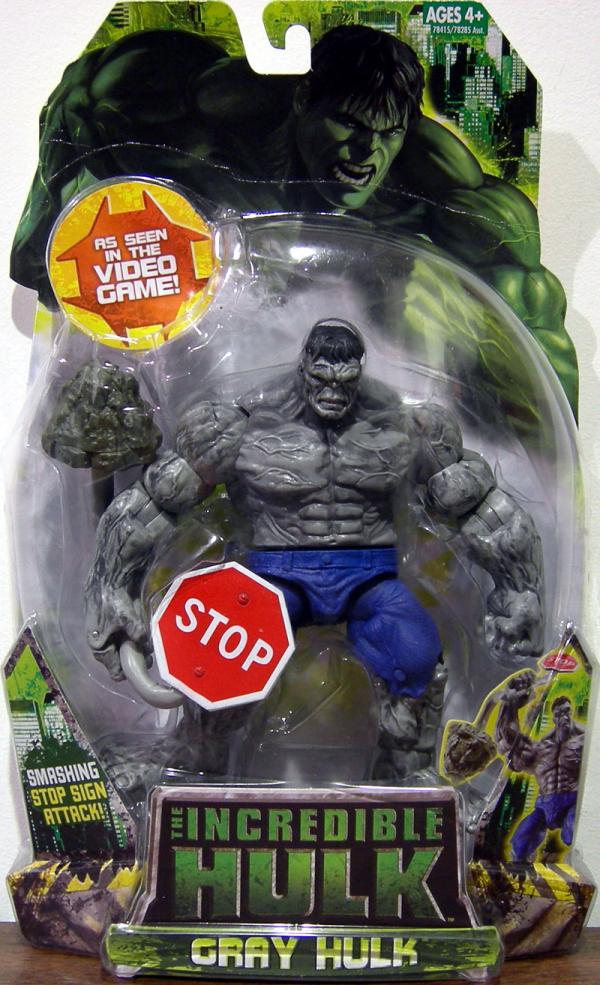 Gray Hulk

Before he ever turned green, the Hulk was gray – but he's always been the strongest there it! Battling the Hulk is never better than a losing proposition, since he uses his limitless strength to turn anything around him into an unstoppable weapon. Hurling cars, and ripping trees out of the ground, he smashes everything around him until the battle is won.
Get ready for a "smashing" good time with this articulated action figure, based on the character from the video game! With a stop sign club in his grip, this detailed figure keeps the fun going – just pull his arm back and release for a smashing attack!
Figure comes with a stop sign club accessory.
653569329534