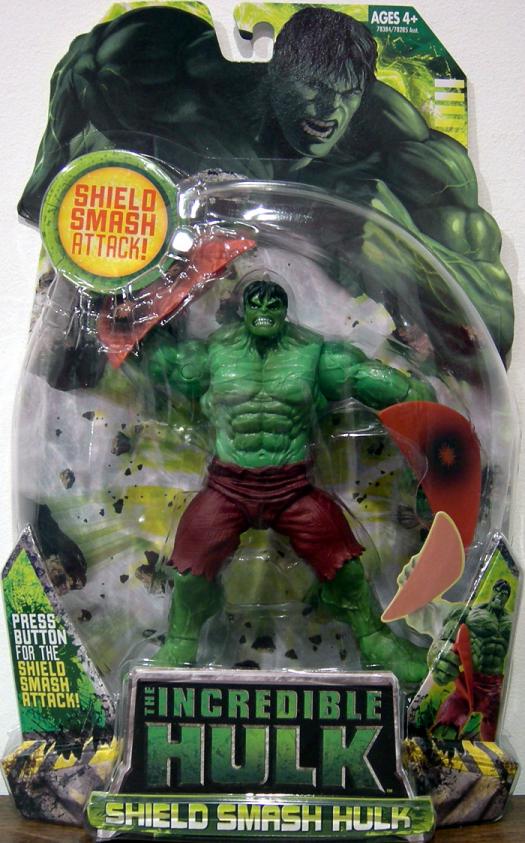 Shield Smash Hulk (movie)

Just because the Hulk is indestructible doesn't mean missiles and blasters don't sting a bit. He shields himself from the firepower raining down with whatever is within arm's reach. When these shields are smashed together, he generates a sonic boom loud enough to shatter glass and send soldiers flying!
Don't make this raging superhero angry! Based on the character from the motion picture, this mighty action figure is ready to unleash a Hulk-sized smash attack with the press of a button! Watch as the mean, green, fighting machine smashes his broken shield pieces together in a fit of fury! The vein-popping, gritted-tooth good guy is ready to take on the enemy. The question is...are you?
653569308409