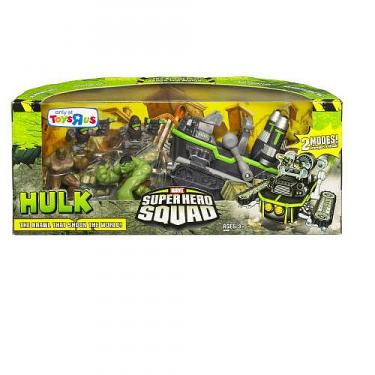 The Incredible Hulk Super Hero Squad Movie Cinema Scene 5-Pack

Just when the Hulkbusters have The Incredible Hulk cornered in New York City, the Abomination comes smashing through, destroying everything in his path! Though the Hulkbusters are protected in their powerful Sonic Tank, only the Hulk has the power to stop the Abomination and save the city!
Help the mighty Hulk figure take on the fierce-looking Abomination figure, and take on the Hulkbuster figures too! Pull the lever on the Sonic Tank vehicle in transport mode to reveal awesome combat mode! This set of chunky figures is ready for action!
Includes Hulk, Abomination and 2 Hulkbuster figures and Hulkbuster Sonic Tank vehicle.