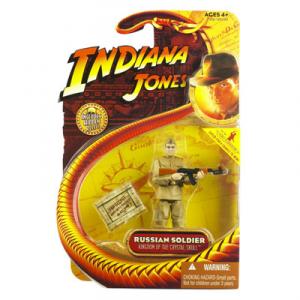 Russian Soldier

Serving under Colonel Dovchenko, these Russian commandos were hand-picked for their combat experience and unswerving dedication to the Soviet Union. From the Nevada desert to the jungles of Peru, these veteran soldiers stop at nothing to achieve their goals.
Dressed in uniform and armed for battle, this Russian Soldier figure means business! Guarding a top secret hidden relic, you'll have to use your wits to outsmart this fierce-looking fighter! Crack open the top-secret crate and discover a hidden treasure, creating an adventure of your very own!
Figure comes with a weapon and hidden relic accessories.