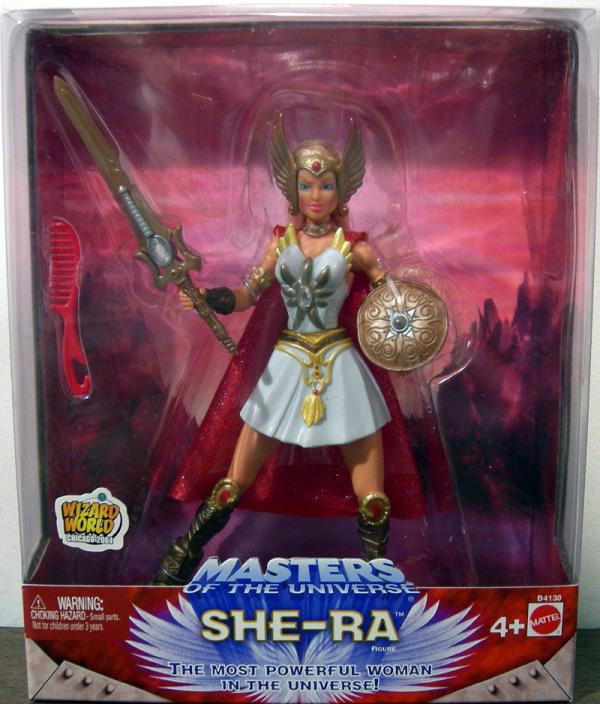 She-Ra (Convention Exclusive)

Years ago, Princess Adora was stolen away from Eternia by the evil Horde. She grew into a strong and beautiful woman, but remained unaware of her secret past. That is until the day she lifted her magic sword in the air and called upon the power of Grayskull. It was then she fulfilled her true destiny: to be She-Ra, sister of He-Man, and the most powerful woman in the universe!
A 2004 Chicago Wizard World Exclusive.