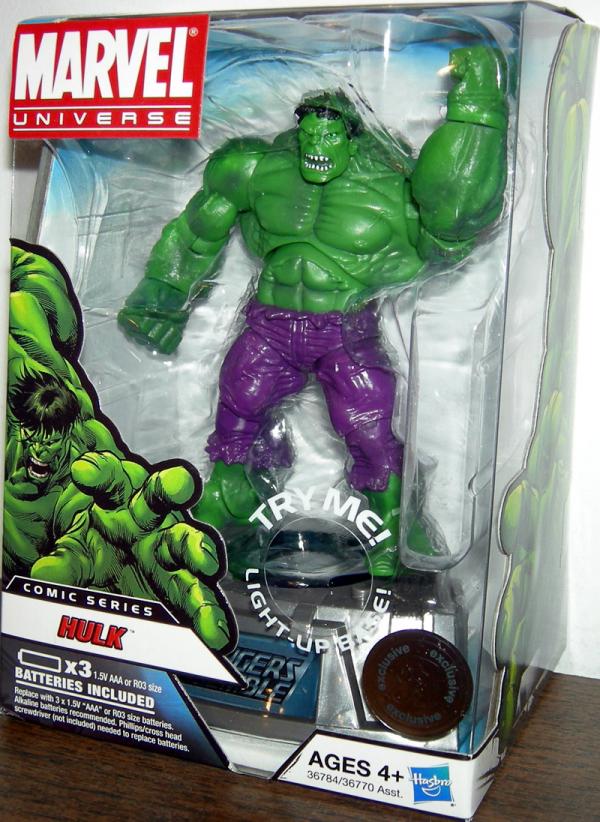 Hulk (Marvel Universe, Toys R Us Exclusive)

Few beings can match the sheer strength and intensity of Hulk. Luckily for mankind, this green brute is one of the good guys. The mutated alter ego of the mild-mannered genius Bruce Banner, Hulk has seen action in some of the world's toughest man-to-man battles. And he rarely falters. His roar and flexed green biceps are enough to send even the most hardened criminal cowering for cover.
4.75" tall Hulk includes light-up collector's base.
$

44.99
$49.99
You Save $5.00
in stock
653569659723