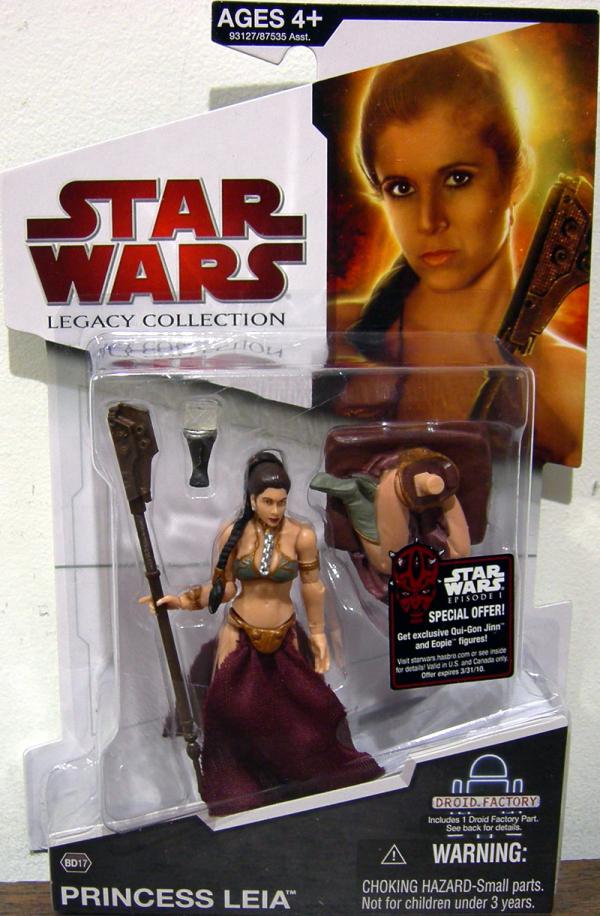 Princess Leia (BD17)

Made a slave by Jabba the Hutt, Princess Leia bides her time as the plan to free Han Solo comes together. The resourceful and courageous princess uses the very chains enslaving her to put an end to Jabba's corrupt reign as the crime lord of Tatooine.
Prepare for out-of-this-world excitement with this detailed and articulated Princess Leia figure. Armed with her accessories and featuring both sitting and standing legs, your determined warrior is ready to fight through even the toughest battles you set up for her! This awesome action figure even comes with one Droid Factory part. Collect all of the figures (each sold separately) and their included Droid Factory parts to build your very own R3-M3 figure!
3.75" tall figure comes with accessories and includes 1 Droid Factory part BD17.
653569429869